Saturday, 4 November 2017
07:30 : Accreditation
08:00 : Warming up
08:30 - 15:00 : Round Robin
15:00 - 17:30 : Finals

19:30 - 22:30 : Medals Ceremony - Champagne Water Polo Dinner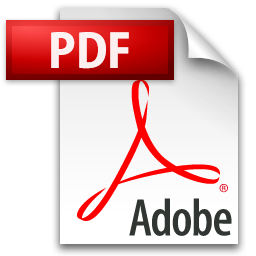 Download the Champagne Water Polo Format.
We invite early water polo birds to join our weekly training and meet the host team.
Thursday, 2 November 2017
20:45 - 22u30 : Water Polo Warm-up
Park Zwembad van Merksem
Van Heybeeckstraat 9, 2170 Merksem
Wezenberg Zwembad
Desguinlei 17-19
2018 Antwerpen

Bus 22 or 17
Tram 2 or 6
There is free car parking available (Generaal Legrellelaan)
or
Map
The tournament will be held in accordance with the FINA regulations, except for the playing time and number of periods. Our official Belgian referees welcome your fair play.
We will play on two fields as much as possible within the given time frame. We advise to do your warm-up in the small pool.
Competetive Level
Recreational Level
The official registration is done on club level, and not by individual teams. Just let us know by email how many teams will participate. Please enter your team captain's name in the appropriate box during registration.
Medals will be granted to the winner, the second and the third in every level. This will be done directly after the finals in the venue.
There will be a free lunch package from the organisation.
The games schedule will be provided at the registration.
We have a strict timeframe for the game schedules! Please make sure everyone is present at the start of the games.
You must present your participant's badge when entering the swimming pool.
Tournament check-in will be done on Saturday morning, at the tournament desk in the venue.
Supporters are welcome, and can watch the games from the tribunes upstairs.
We Belgians love food, so we extend the tournament with a joint water polo dinner. The perfect moment to chat with the other teams and to share your latest achievements. And we have something special in mind as we have a reason to celebrate …
Change! The dinner will take place in the felixpakhuis (Oude Leeuwenrui 29, 2000 Antwerpen) close to the party (19:30 - 22:30). The aperitif is on the house and will be followed by the medals ceremony. So be on time please!
The dinner is included in the tournament fee for all registered players!
Partners and friends are more than welcome too! Just ask your friends to register seperately on this website as visitor, than they can add the dinner to their registration.
Take full advantage of the tournament spirit and join our social events.
The Brilliant Party:
On Saturday night, we have a unique location and the best DJs. Click for more
The Sunday Brunch
Start your lazy Sunday with an extensive brunch buffet. Click for more
Guided City Tour
Discover the Belle Epoque in Zurenborg, with massive Art Nouveau and Eclectic Architecture Click for more